IVF in 10 Steps
IVF requires several different steps, which we'd like to explain further here.
Click on the boxes to receive further information.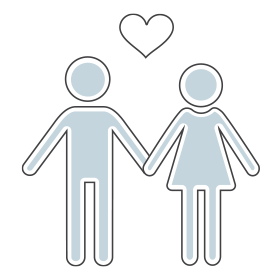 1. Making an appointment
Your dearly wanted child is taking his or her time? Don't hesitate any longer to make an appointment with us at WIF or stop by one of our free informational evenings.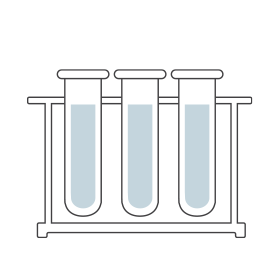 2. Previous examinations
Please make sure to bring any previous test results with you to your first appointment. Click here to see which diagnostic results are required.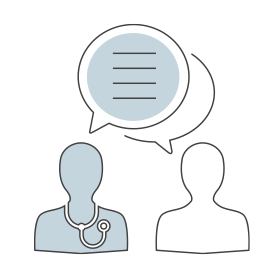 3. The first consultation
We'll get acquainted with one another and work out your individual therapy plan based on your previous test results.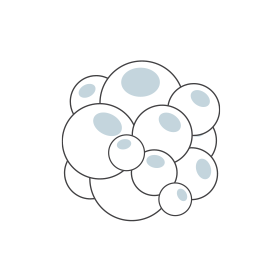 4. Follicle Stimulation
The maturation of your follicle cells is stimulated using hormonal injections that you can easily apply yourself at home.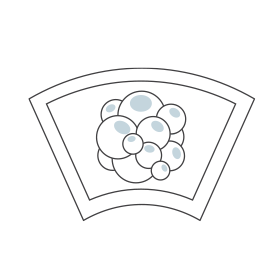 5. Stimulation ultrasound
The maturation of your follicle cells is monitored using ultrasound to determine the ideal time for follicular puncture.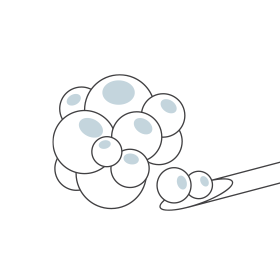 6. Follicular puncture
The follicles are removed through the vagina at our institute. You'll receive pain and sleep medication to make this process more comfortable.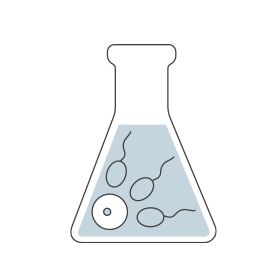 7. Fertilization
The fertilization of the extracted egg cells happens on the same day as they were retrieved.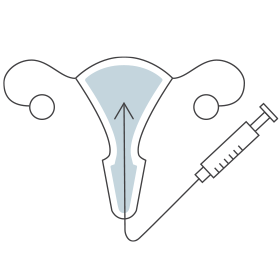 8. Embryo-transfer
1 to 2 embryos are brought into the uterus using a thin catheter under the guidance of ultrasound 2 to 5 days after fertilization.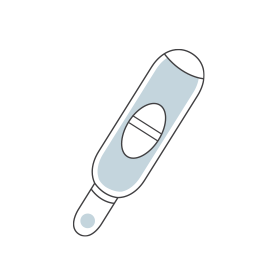 9. Pregnancy Test
The earliest that the pregnancy hormone hCG can be detected is two weeks after transfer of the embryo.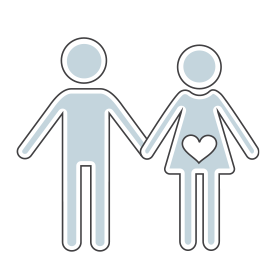 10. Finally pregnant
Under ideal circumstances, IVF treatment worked on the very first try and you'll soon be able to hold your dream child!